Product Description
Programmable DC Electronic Load EL200VDC1200W current could reach 130A.Full protection includings OCP, OPP, OTP, over voltage and reverse alarm. We also have 600V DC Electronic Load and 1200V DC Electronic Load for more voltage options.Additionally , two or more loads can be connected in master-slave parallel mode to provide more power or current capacity to make Dc Electronic Load System with 200V DC Electronic Load System,600V DC Electronic Load System,1200V DC Electronic Load System.
Functions & Advantages
Color Touch Screen
This series programmable DC electronic load together with a large color touch screen provides simple and fast operation for customer. Real-time update of display input data, status and graphical display makes it more intuitive.
---
Multiple Operating Mode
This series programmable DC electronic load provides four kinds of basic operating mode including CV (constant voltage), CC (constant current), CR (constant resistance), CP (constant power), to satisfy a wide range of test requirements.

---
Adjustable CV Loop Speed

This series electronic load supports CV loop response speed setting to VerySlow, Slow, Normal, Fast and VeryFast to satisfy different test requirements. This function may avoid the inaccurate measurement or testing fail caused by the response speed mismatch between the load and the power supply, which is possible to improve test efficiency and reduce costs on the equipments, time and expenses.

---
Dynamic Load
This series electronic load can be switched quickly between different values in the same operating mode, including CC dynamic mode, CV dynamic mode, CR dynamic mode and CP dynamic mode, CC/CR high speed dynamic mode up to 50kHz. This function is suitable for transient test of power supply, test of battery protection characteristic and battery pulse charging etc. Dynamic mode test has continuous mode, pulse mode and toggle mode.


---
Sine Wave Dynamic Load
This series electronic load supports sine wave loading function which allows to load sine wave, can be used for impedance analysis test of fuel cells.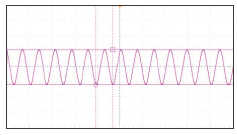 ---
Dynamic Frequency Sweep Function
This series electronic load provides a unique constant current dynamic sweep to use frequency conversion to find out the UUT voltage of worst case.
This CC dynamic sweep allows the user to edit two load levels, start frequency, end frequency, step frequency, dwell etc.
The sampling rate is up to 500kHz, which make it can simulate different loading conditions for most test requirements.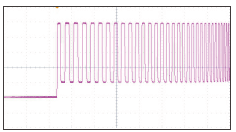 ---
Battery Discharge Test
This series electronic load has battery discharge function, and can perform discharge test under CC, CR or CP mode. The DC load can set end voltage or time to stop loading correctly and make sure the battery is not damaged due to over discharge. The user can set stop conditions, whenever met any condition, the load will stop loading and counting automatically. During the test, users can observe battery's voltage, discharging time and already-discharged-capacity.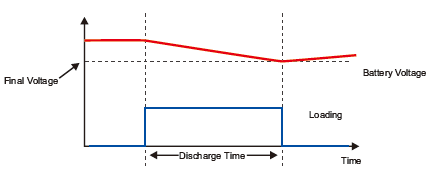 ---
Auto Mode
This mode allows automatically switches among CV, CR, CC and CP modes. It is suitable for lithium ion battery charger testing to get a complete V-I charging curve. This flexible auto mode also enormously improve test efficiency.


---
OCP/OPP Tests
This series electronic load provides OCP and OPP modes are mainly applied in over-current and over-power points tests. After the testing the load can automatically judge the test result according to the set specifications. Take OPP testing as example, the OPP provides ramped up power for the load to test the UUT voltage whether has reached trigger voltage level and to judge if the protection is acting normally or not.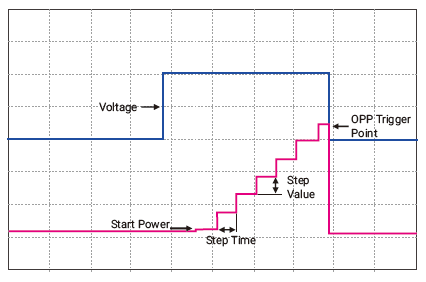 ---
List Mode
The list function allows user to create waveform files to automatically simulate various complicated loading conditions. The list mode has 10 files, by editing operating mode (including CC, CV, CR,CP, Short and ON/OFF), repeat times, total steps, setting value of each step and step time etc. This function can be applied to the testing of output characteristic and stability for power supply.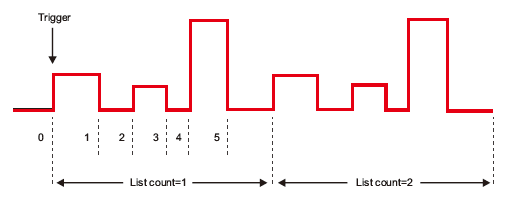 ---
Master/Slave Control
This series electronic load provides the user with Master/slave mode, supports parallel connection under different power and same voltage and dynamically synchronized. In Master/slave mode, the user only need to control the master one, the load current will be automatically calculated and downloaded to the slave loads. The Master/slave mode greatly simplifies the operation when increased power is needed.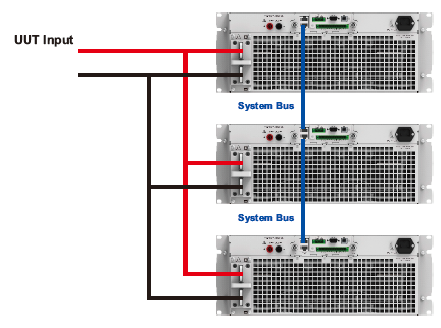 ---
External Control and Current/Voltage Monitoring
This series electronic load has analog control interface to control the input voltage and current. The external signal 0 to 10V controls the sinking condition from 0 to full scale. Using the external control mode can simulate arbitrary waveform which is ideal for industrial control requirement.
The 0 to 10V analog output signal of V-MON/I-MON terminals represent input to which the terminals belong from 0 to full range.
An external voltmeter or oscilloscope can be connected to display input voltage/current change.
---
Difference between Advanced Version and Professional Version